It is National Veterinary Technician Week and we are so grateful for the great team we have at Risinger Veterinary Hospital. We have showered our team with candy, baked goods, gifts, and even a steak dinner as only a small token of our appreciation for RVH's technicians and receptionists. Thank you for all the help with late-night surgeries, weekend treatments, patient care and handling, client communications, and so much more!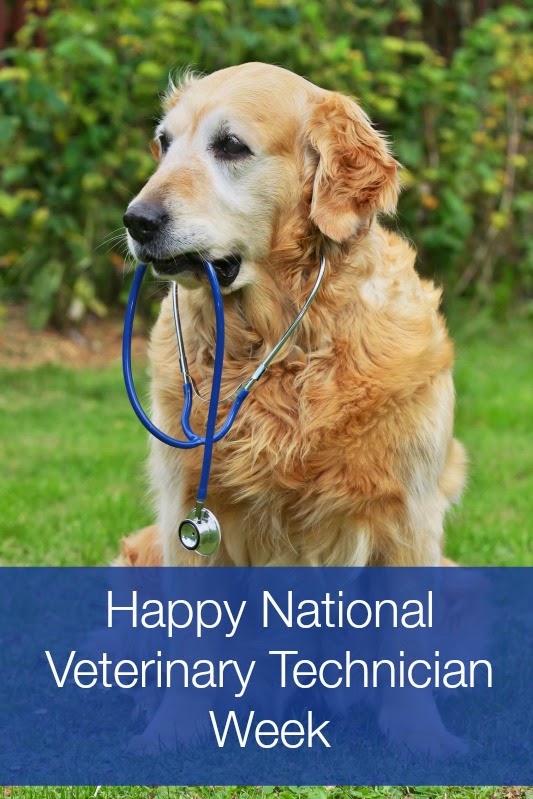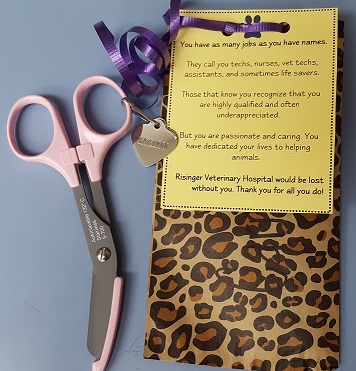 We would like to acknowledge each member of the RVH team and all the heart, hard work, and dedication each employee gives to every pet and client.
Amy Taylor provides above standard-of-care dental care for your pet and brightens the room with her smile.
Ashley Hall makes every client feel like a friend and excels in diverse technical skills.
Bethany McCleery is our best cat-whisperer with the biggest heart.
Carrie Robinson is great with client communication even during the fast-pace of RVH Saturdays.
Christine Leibacher makes sure your pets are safe and comfortable before, during and after surgery.
Erika Waller keeps your pets pretty and has been voted Terrell's Best Groomer many times.
Erika and Yessica Guerrero provide cleanliness and comfort for all the beloved boarding barkers.
Jean Rutledge makes work feel like home with her thoughtful touches and caring soul.
Jessie Tutt is that soft voice and strong laugh you hear on the phone or from behind the reception desk.
Julio Guerrero keeps the large animal facility moving by helping with all your pigs, goats, sheep, cattle, horses and alpacas.
Katelynn Shehane always lets her light shine and treats every client like family, building lasting friendships.
Peggy Strahan is the fastest, multi-tasker at RVH and she's the go-to person for all our questions and needs.
Rusty Rice is readily available for help with your livestock and will make you laugh.
Sarah Weise is proficient on the phone and behind the reception desk to get all your questions answered and concerns addressed.
Sharon Donnelly has a song in her heart and makes sure each pet in the kennel receives that extra special care as if they were at home.
Sherry Riggs is happy to help in any area and you can hear her smile on the other end of the phone line.
Vicky Bloodworth helps you get the best services for your pet and knows which treats pets like the most.